See that smile? Anytime I talk to him that's what he does. Then he does that little "a a a goooooo" which we have determined is a laugh. This little guy has grabbed hold of my heart and not only mended all the broken parts but has put a huge amount of peace and joy in it as well. When our kids were little I worked all the time and never really experienced the joy of playing with a little baby. Now Granny and I work nights so that we can babysit Christian while his momma works days. We are loving it.
There's only one problem. I think he's trying to tell me something because I walked up on the porch the other day and this is what I found.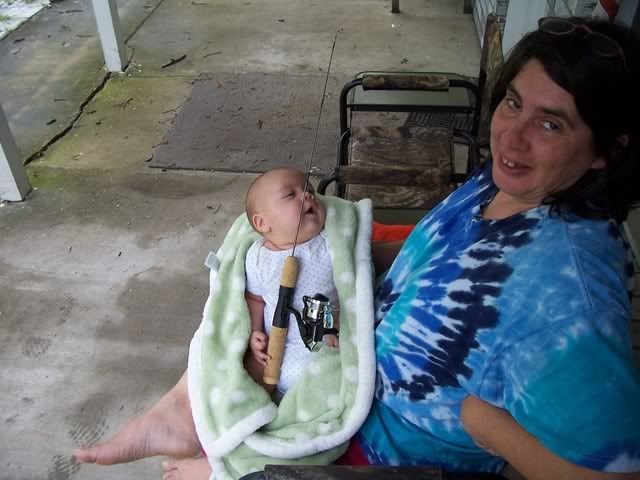 Three months old and already got a pole in his hand. What's a Grandpa to do?
I say "REJOICE". Thank you Lord for this little angel that has made an old Grandpa and Grandma's life worth living. Amen.