Well we didn't catch any carp (that would be me and Aaron) but we sure had fun.
Here's Aaron fishing "side saddle" from the yak.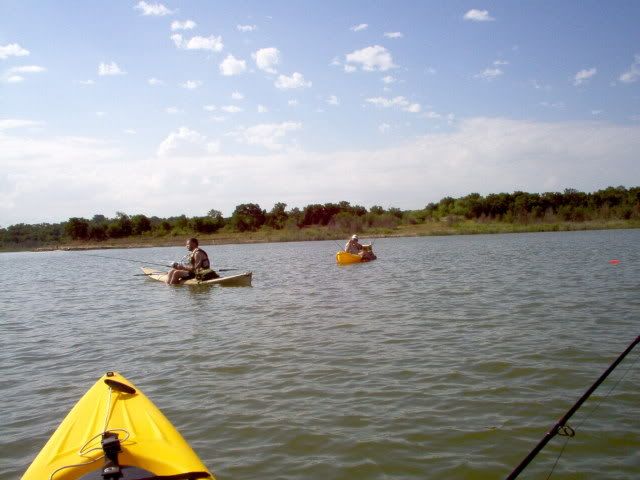 Here I am taking off for "points unknown".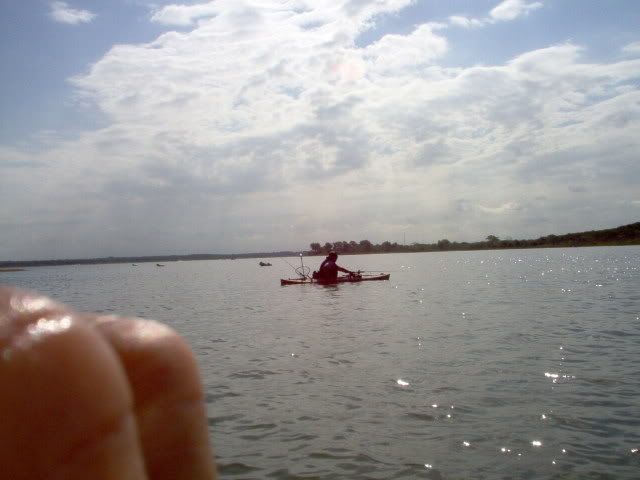 Here's one of my five "BIG FISH" !!!
Here are me and Aaron "chillin" at lunch time on a rock.
It was a fun day. I caught 3 bream, a green sunfish (the big one above), and a bass.
Aaron caught.....
a sunburn :-).