I decided to do something different today so I took the yak and the fly rod and went to Loy Lake. The lake was full of grass so I didn't know how good I was going to do but I was there and on the water so I said "what the heck I'll try it". I paddled to the west side of the lake and cast my hopper up next to a lilly pad and BAM caught a nice bream. Well, first cast catches a fish, that's always a good sign. I continued to catch a few little bream on that side and then the wind picked up. I decided to paddle south toward the dam. As I'm fishing my way down the rip rap of the dam I caught a few more small bream and a few little green sunfish. I made a cast and the water exploded and my line took off. After playing it for a while I brought this big boy up to the yak.
I cast right back in the same spot and here's the result.
The next cast was productive but the end result was not as good. maybe even a little embarrasing.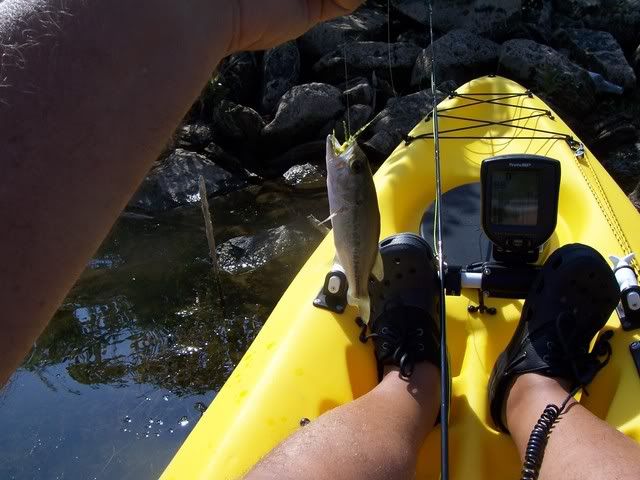 One more.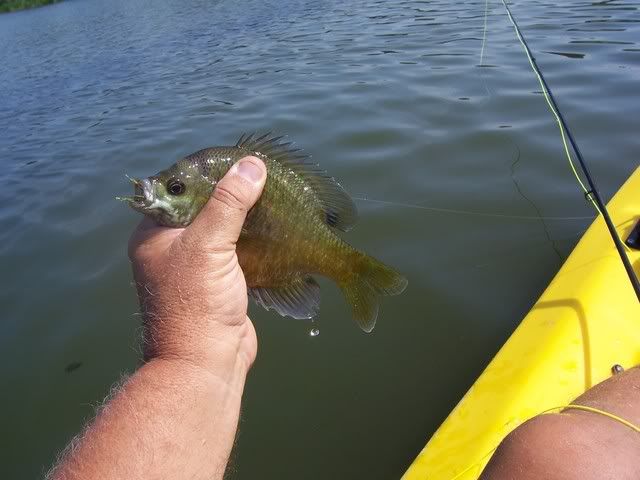 I caught probably 8 to 10 more before it got hot and I decided to leave.
It turned out to be a nice fishing day after all.