A few months back we bought a pop up camper. Well, some dummy got it home and immediately broke one of the lift cables. Therefore, it sat in the drive for a period of time awaiting repair. I ordered parts to repair it and they said they would be in in two weeks. It was 6 days until our vacation (45 days after parts were ordered) and no parts. I got nervous and decided to see if I could repair it myself. Fortunately, the repair maunal was posted on the Pop Up Portal website. I read through the manual and jumped into the repair with both feet. Approximately two hours later the repair was done and we were ready to get her loaded for vacation.
Here's a before picture
And here are the after pictures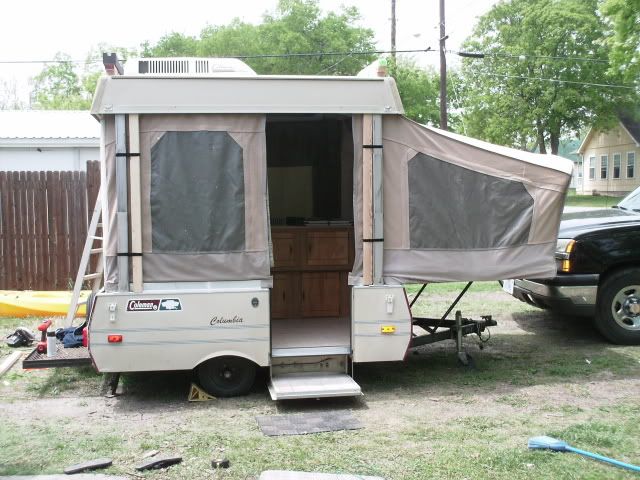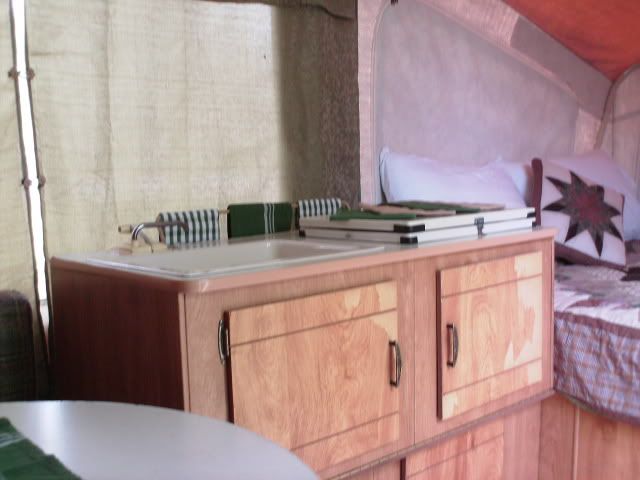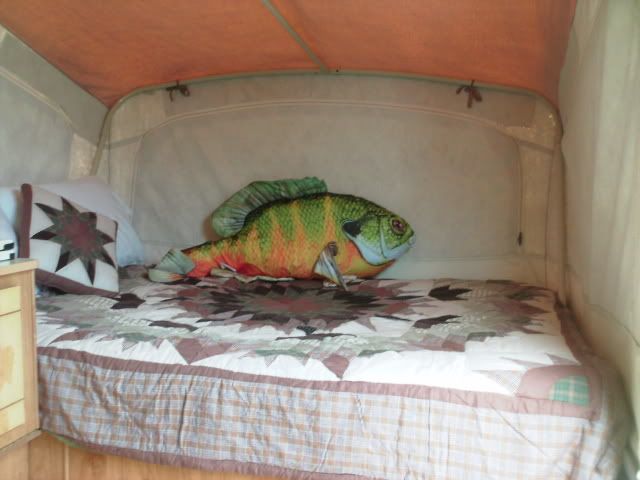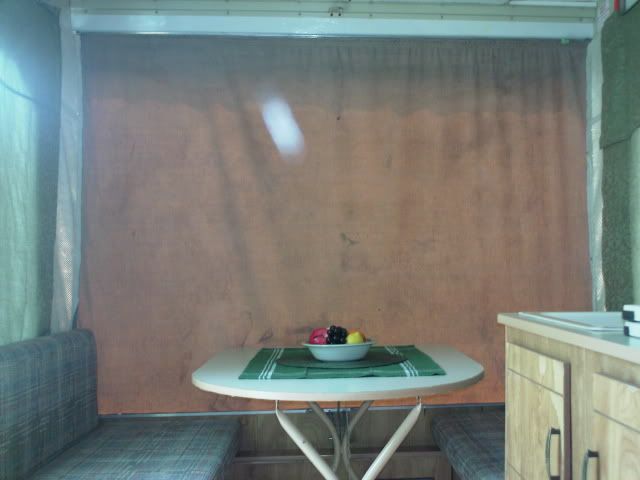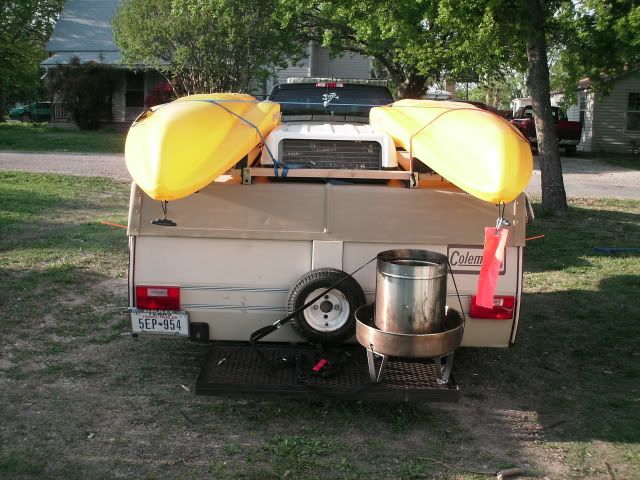 Patty has named her "Patches".