I have now fished the Red River, the Blue River, the Brazos River, the Nolan River, the N Fork Trinity River (below Lewisville), a private lake in Van Alstyne, and Dean Gilbert Lake.
We are off to Inks Lake next week for some fun fishing and geocaching adventures.
More details soon...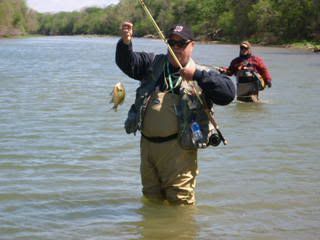 BRAZOS RIVER FLY FISHIN FUN @ the Spring Glassic 2009