People keep asking me if I watch the TV show "River Monsters" and I keep telling them "no, I catch river monsters, why would I need to watch that show?"
Well this week was no exception to that statement. I fished The Red River Tuesday, Wednesday, Thursday, and Friday and slaughtered the stripers. The biggest I landed was in the 26 inch range. I also caught a blue cat in the 6 pound range, a small channel cat, and a couple of gizzard shad.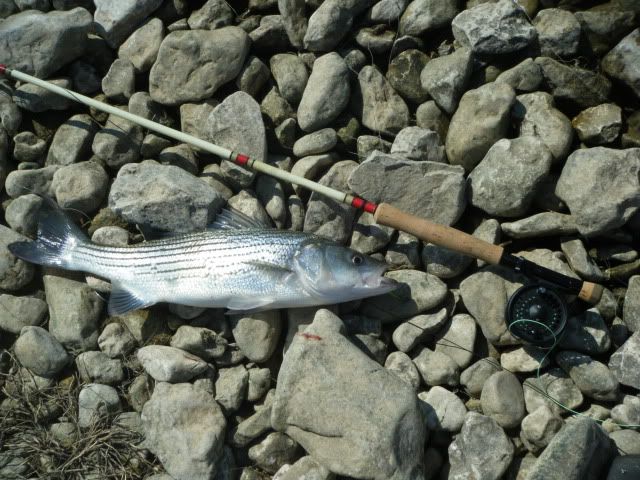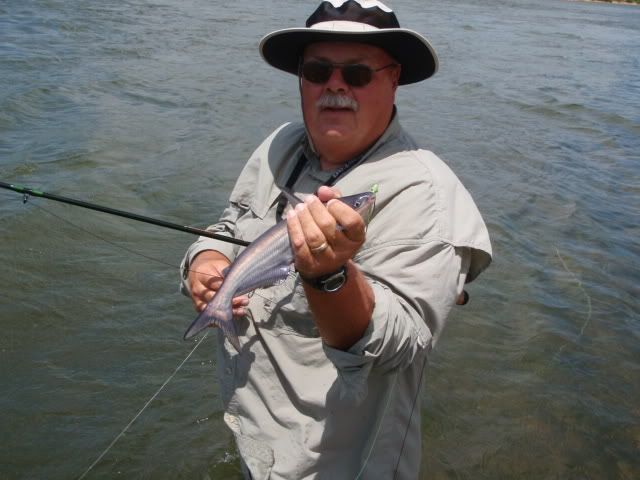 Thursday I hooked into a fish (that I never saw) and it took off like a rocket. It was stripping my line off the reel and the reel was singing. When it got into the backing I decided that I better try to turn the bad boy. When I put pressure on the line it snapped at the connection to the backing. I could still see the floating portion of the fly line so I'm running (in 2 1/2 foot of water on slippery rocks) after that fly line. I would run a few feet and fall, run a few feet and fall, and then I lost sight of the fly line.
Bye bye Mr. River Monster.
I'll hook you again one day.