and we were there!!!
Friday night Jacob and I went to Texas Motor Speedway for the monster truck races. He had never been so it was quite an experience for him. When we got there they had all the trucks, quad runners, and tough trucks on the track by the finish line. We were able to go down on the track and see them all up close.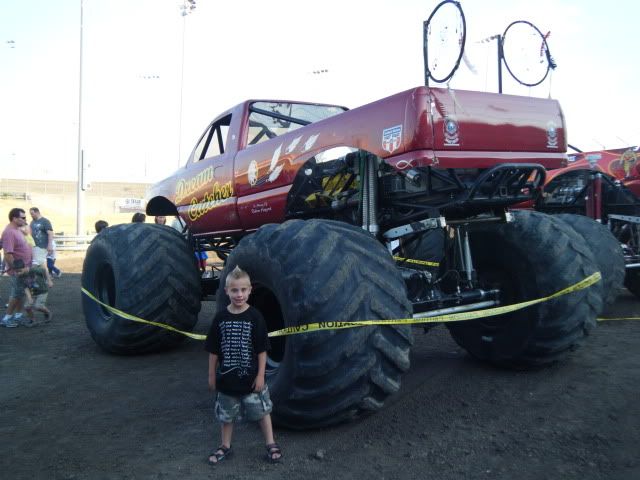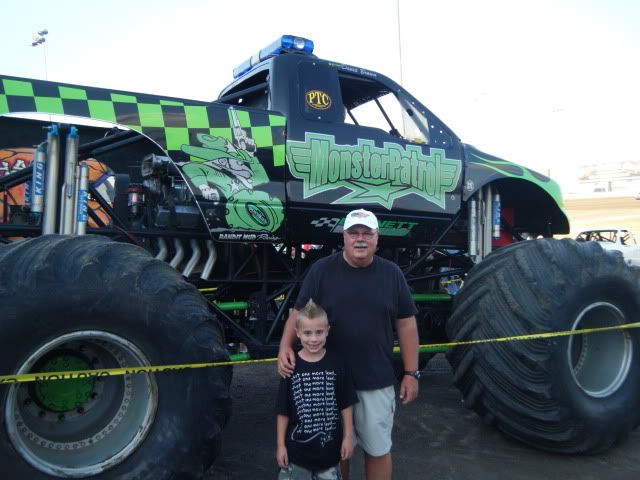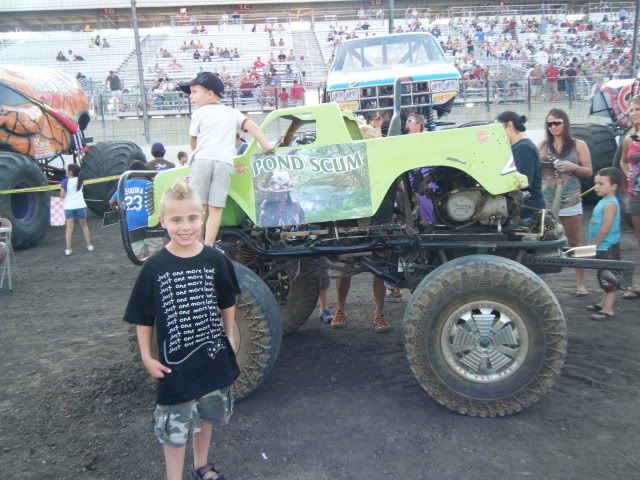 Here's Jacob trying out one of the jumps.
He got a little air going the other way. Whoops!!!
Then the "wheelie contest" started...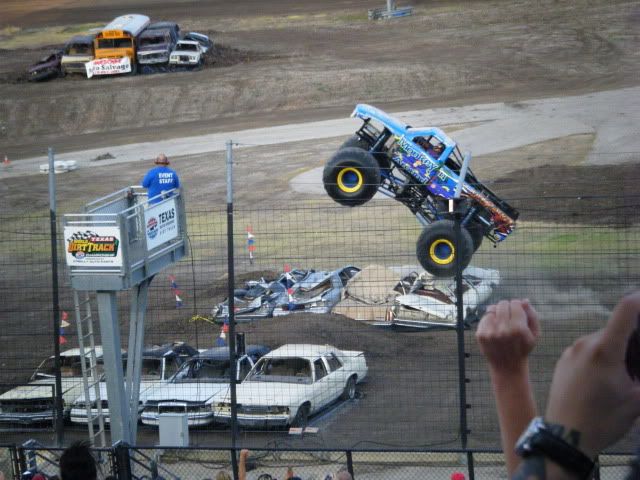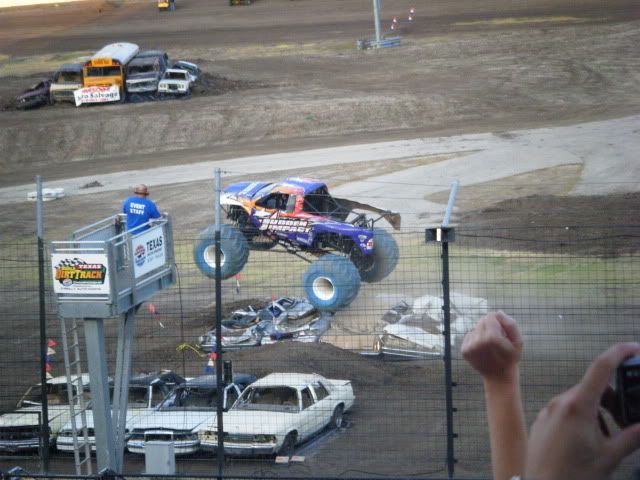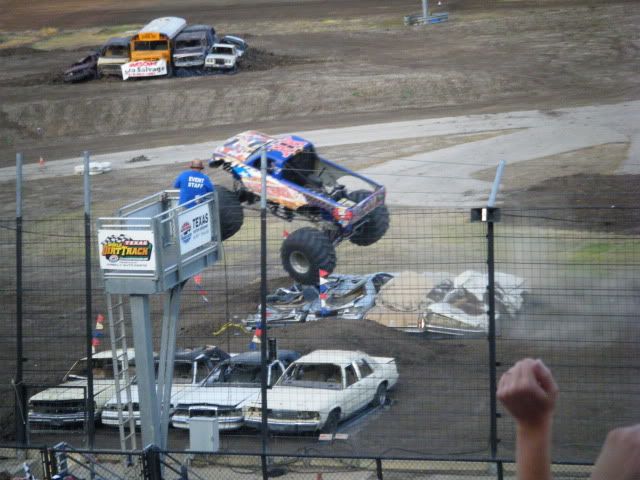 Then quads and tough trucks.
And then... MONSTER TRUCK RACES
Two trucks racing against each other over jumps and crushed cars.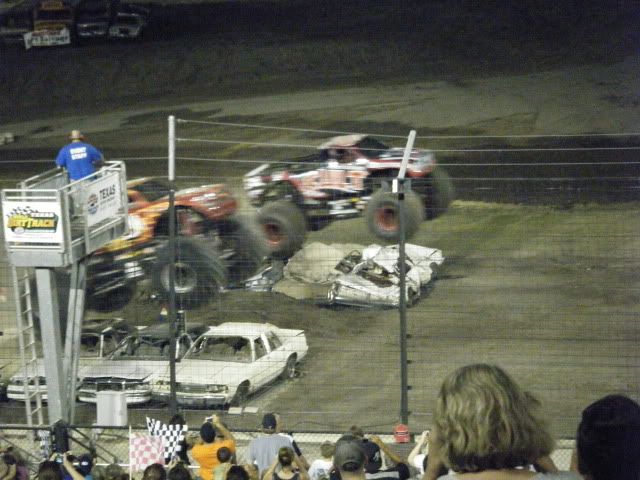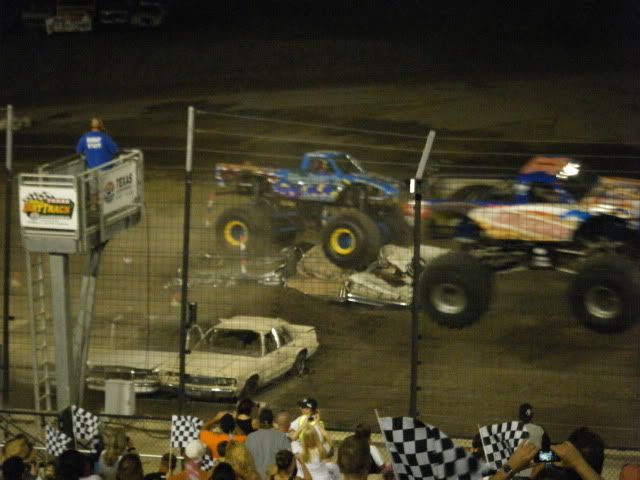 And then there was Dirty Dingus McGee who walked around with a live chicken on his head, drove his little monster truck "Pond Scum", rode a little motorcycle, skied on the dirt behind a four wheeler, and then came out in a little car which started smoking like it was on fire. He bent over to put out the fire and his drawers fell down.
It was a really good time for both of us.